As the library saying goes "so many books, so little time"! There are so many books waiting to be read and more are published each week. Here are a few intriguing ones.
Gone Girl by Gillian Flynn: The New York Times writes: "This is the hardest part," confides one of the untrustworthy narrators in Gone Girl "waiting for stupid people to figure things out." ... Flynn's latest novel of psychological suspense will confound anyone trying to keep up with her quicksilver mind and diabolical rules...she promises to deliver an account of the troubled marriage of Nick and Amy Dunne, who alternate as narrators, and so she does. The trickery is in the devilish way she tells their story". USA Today and People Magazine also gave this new book excellent reviews and it seems to be the next "must read".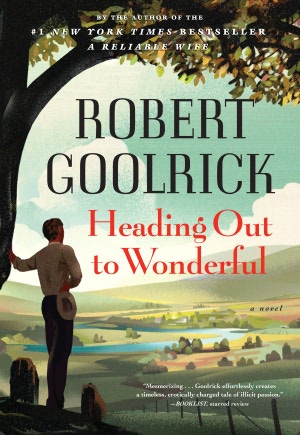 Heading Out To Wonderful by Robert Goolrick: Robert Goolrick is the author of the taut, sexy, disturbing A Reliable Wife, his first novel, set in Wisconsin at the beginning of the last century.

Amazon says of his new endeavor: "The

time now is 1948, as Charlie Beale rolls into the small town of Brownsburg, Virginia. It's the kind of small southern town where "no crime had ever been committed," where memories of the Civil War often seem as fresh as those of the recently completed Second World War, where every single person in town attends one church or another on Sunday mornings.". If Heading Out to Wonderful is anything close to A Reliable Wife then it's going to be a summer read in the best sense.
The Expats by Chris Pavone: It is immensely readable and well-crafted. It explores the secrets that one keeps from friends, spouse and even oneself. It isn't overly political and not violent. As a reviewer at Good Reads commented: "the most profound deceptions lurk beneath the most normal-looking of relationships". How true. For a fast-paced mystery be sure to check it out!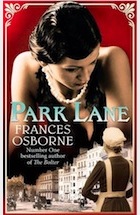 Park Lane

by Frances Osborne: This is the story of two determined women in socially

constrained

Edwardian London. War breaks out in 1914 and the walls between social classes come tumbling down. Does this remind you of our favorite saga, Downton Abbey? That's enough to make me run to the library to check this out! Happy summer reading!