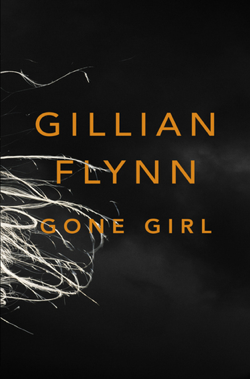 Wow, what a story! Gone Girl is definitely the best page turner in a long while.
It was written by Gillian Flynn who also wrote two other novels, Dark Places and Sharp Objects. She must have been practicing with those because Gone Girl is certainly dark but extremely entertaining.
She is a former TV critic for Entertainment Weekly, lives in Chicago, was born in Kansas City, received a degree from University of Kansas and a masters from Northwestern. Therefore, she's a Midwesterner. That is useful while reading Gone Girl. There is a lot of Midwest bashing and criticism of the media so it's nice to know her background and whose side she is on.
This book is in the nature of the movies The Crying Game and The Sixth Sense. It is most enjoyable if you have no idea what its about.
There are many issues to discuss for book clubs if the members don't mind a dark selection. Eventually you many not love the characters but you will certainly be highly entertained trying to figure out how it's going to end.